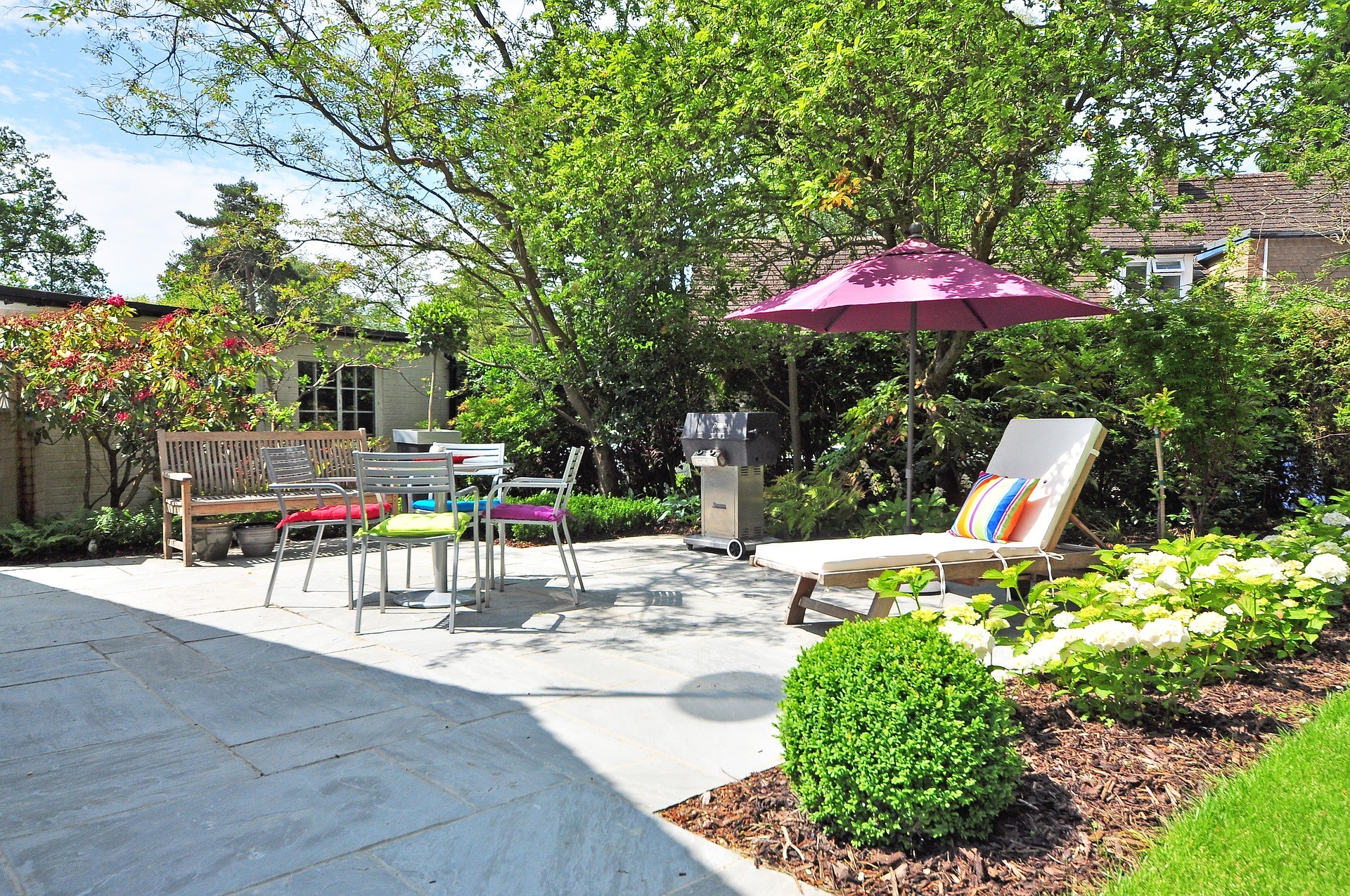 If you are in the process of selling your home, your home may be in need of some improved curb appeal. Curb appeal is extremely important if you hope to have many showings. If your home and yard look dull on the outside, buyers may never make it inside. In the winter months, it can be especially hard to brighten the exterior of your home since the grass is often dead and brown and there are few flowers in bloom. In Spring, you have no excuses. The grass is growing and green, nurseries are full of beautiful plants and flowers and the weather is perfect for you to get outside and work in the yard and spruce up the exterior of your home.
Curb appeal should make your home appeal to the buyer at first glance so start with the obvious then work your way through the rest of the list below. The absolute musts are to mow regularly, clean the exterior of your home and make sure your exterior paint isn't peeling...but once you've done all that, there are some small and inexpensive curb appeal improvements that will make a huge difference.
Make sure the path from your buyer's car to the entrance is free of kid's toys, lawn care items, fallen twigs or other debris. Stepping over or around items detracts from the flow of the tour right at the beginning. For that matter, get anything that doesn't belong in your yard put away.

The front door will make a big impression…good or bad. Make sure it is super clean and freshly painted then add a new welcome mat and you are ready for buyers. A fresh coat of paint makes a door look brand new. Once the impression of "new" or "well-kept" is formed in the buyer's mind - that impression will stick with him or her throughout the rest of the house.

A manicured lawn gives the impression of a carefully tended home. Grass creeping over the sidewalks doesn't necessarily look sloppy, but an inch or two of space between the lawn and the sidewalk makes the entire yard look neat and well-kept.

Thin out plants that are creeping into the zone of other plants. Landscape style is trending toward openness and even minimalism, so space between plants and shrubs gives that airy and clean appearance that makes your yard look well taken care of.

Add color. Bright flowers can do wonders for the facade of a home, drawing the eye where you want it. Add planters by the front door and bright annuals in your flower beds. The color will make a big impact with even a small amount.

Bring in new mulch. Mulch fades with time, giving landscaping a drab gray base. Bright mulch creates contrast with the colors of flowers and shrubbery, giving them a healthier and more appealing appearance.
If you are planning to sell your home or it is already for sell, these items can make a huge difference and they won't take weeks and tons of money to do either. You'll be amazed at the difference you can make in such a short time, and what an impact your home will have on potential buyers. Contact me today to discuss how to get your home ready for the market. I will be happy to answer any questions you may have and/or help you determine the value of your home.
Teresa Dennison
Certified Negotiation Expert(CNE®)
Long & Foster Real Estate Inc.
Annapolis Fine Homes Office
2 Francis Street | Annapolis, MD 21401
Cell: 443.223.1364
Office: 410.263.3400
eFax: 1.866.214.8475
TDennison@LNF.com
www.GoAnnapolis.com

Teresa Dennison is your ultimate real estate resource for Annapolis, MD and the surrounding area. Visit my website for detailed information regarding today's real estate markets.