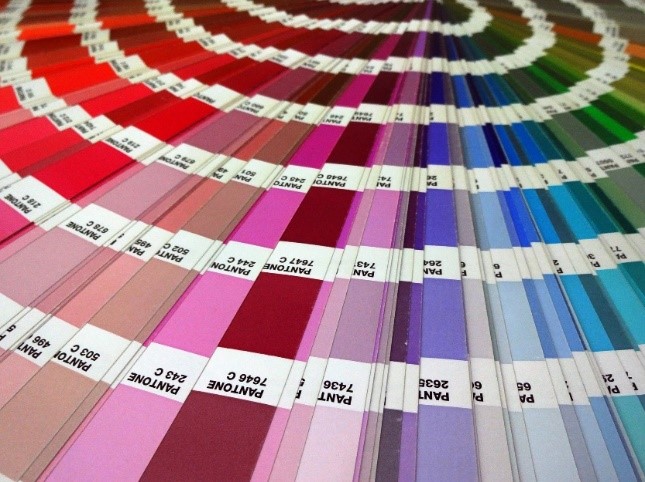 Each year Pantone releases a color of the year based on color influences and trend analysis. After Pantone's announcement of the color each year, the color often pop up in a wide variety of unexpected places including fashion, home furnishings, new products, packaging and others. For 2019, Pantone selected Living Coral as its color of the year.
Living Coral is a warm and vibrant color that appears in nature and provides a welcome pop of color in many of life's surroundings as well. Like anything in life, there can be too much of a good thing and there will likely be overuse of this color in the coming months in many ways but consider Living Coral if you are looking for a trendy update in your home.
In addition to showing up in paint, furniture, textiles and possibly even small appliances, add some life to your home by incorporating it in your surroundings in artwork, curtains and other home furnishings. Since Living Coral is a bright color, you will probably want to stay away from it in large quantities, so you don't overwhelm your home but consider these five ways to add it to your home tastefully
Add an accent wall in your dining room, bedroom or living room in Living Coral. The vibrancy of the color may overwhelm an entire room, but one wall can make the perfect impact.

Select a piece of art with a Living Coral hue as part of it. This is an easy way to add it quickly and you can always change it later when you are ready for something new.

Select a floral display or wreath that incorporates Living Coral in its design.

Consider using it in a small bathroom or other small space that might be without a window. A pantry or closet could also be a nice way to incorporate the bright color without you having to endure it all day every day.

As the year progresses, Living Coral accent items will begin to pop up everywhere. Browse your favorite home goods stores like TJ Maxx, Target or Marshalls and see what all you can find. You are certain to find throw pillows, rugs, ceramics and more. Don't add more than one piece at a time as you don't want to overdo it.
Since 2007 Pantone has been selecting a color of the year. See the history here and see if this trend has popped up in your everyday life without you even realizing it. For additional ideas for updating your home, feel free to contact me today for a consultation. I will be happy to answer any questions you may have, help you to find a new home or determine the value of your existing property.
Teresa Dennison
Certified Negotiation Expert(CNE®)
Long & Foster Real Estate Inc.
Annapolis Fine Homes Office
2 Francis Street | Annapolis, MD 21401
Cell: 443.223.1364
Office: 410.263.3400
eFax: 1.866.214.8475
TDennison@LNF.com
www.GoAnnapolis.com

Teresa Dennison is your ultimate real estate resource for Annapolis, MD and the surrounding area. Visit my website for detailed information regarding today's real estate markets.
Image courtesy of yanns/pixabay.com