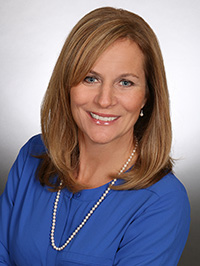 Teresa Dennison
Long & Foster
145 Main Street
Annapolis, MD 21401
443-223-1364
Contact Me

Working in real estate is unquestionably a lot of fun but it is also a lot of hard work. On a daily basis, Teresa is charged with the significant responsibility of managing the granular details that are inherent in any real estate transaction, nurturing relationships, and doing everything within her power to ensure that each and every transaction is as seamless and smooth as possible. Enthusiasm, attention to detail, and tenacity have served her clients well, but what has really made the difference is quite simply listening to clients, and understanding their needs. It is these fundamental principles that have enabled Teresa to succeed and obtain successful results for her clients time and time again.

Having been a resident of Annapolis for over 25+ years, Teresa Dennison knows the Annapolis area, its culture, its history and its future. If you are thinking about selling or buying a home, please do not hesitate to call Teresa and let her know how she can help you.
Teresa Dennison Buyer Resume
Teresa Dennison Seller Resume

Objective | Provide highest level of professional service and attain exceptional results for clients utilizing experience and skills

Maxim | Enthusiasm, Vigor & Resolve

Experience - Teresa has been a licensed realtor since 2000

• Over 26 Years of Sales Experience
• Annapolis area resident for over 23 years
• Experience representing Buyers & Sellers in residential real estate to include resale, new construction, waterfront, historic, B&B's, condos, town homes, lots and luxury properties

• 98% List to Sale Price Ratio

Affiliations & Awards |

• 2005-2015 Master's Club Member | Lifetime Award Presented to the top 10% of Anne Arundel County realtors

• 2004 Coldwell Banker Rookie of the Year Award Greater Baltimore Region and Annapolis Church Circle office

Customer service has been a priority throughout Teresa's professional career. Teresa is committed not just to selling real estate; rather, she is committed to building lasting relationships, one person at a time. Your priorities will be Teresa's priorities, and she will see the sale or purchase of your home through to a successful and rewarding finish.